Respect Your Customers (Lesson 4)
Series: 4 Marketing Lessons from a Trip to Italy (Part 4 of 4)
How the Real World can Teach You About Marketing
In this series: 4 Marketing Lessons from A Trip to Italy, we've discussed the importance of being where your customers are, creating barriers to entry, and the importance of differentiating yourself from your competition. Today, we'll discuss how respecting your customers can go a long way to creating a long lasting revenue stream.
If you've missed my previous posts in the series, here's a list.
Lesson 4: Respect Your Customers
You might think that respecting your customers is a no-brainer. Unfortunately, there are a lot of businesses that don't know how to do that. The reasons are varied ranging from corporate culture and staff training to incompetence and greed. But the one thing these businesses have in common is they are risking losing business.
Below I share three stories of where a business demonstrated a fundamental lack of respect for their customer (me!) and what they could have done to repair the damage. The first two actually occurred during the trip to Italy that inspired this series. The last was included because it was the same company, just on a different trip (and their behavior was truly appalling).
Would You Like a Lock with that Room?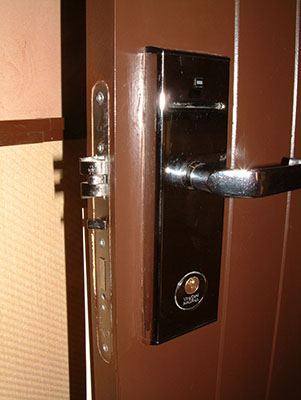 When you travel as much as I do you're going to stay in a lot of different types of hotels. Sometimes the experience will be wonderful. Other times, not so much. During my trip to Italy, I stayed for a few nights at the Verona location of an international hotel chain. The place was small, but quaint (I like quaint). Unfortunately, there were some problems (and this is only a partial list):
The air conditioning automatically turned itself off at midnight.
There was essentially no hot water (due to a special "conservation" valve).
The door locks did not work – for any room in the hotel.
If this was a bed and breakfast style establishment, I could almost understand, but this was an international company (and the third bullet was basic safety). When I complained to management, they actually refused to help.
Recommendations:
If you can't afford to provide basic amenities, or safety, to your customers, raise your rates, or close your business.
With the exception of the lock situation, if the manager had been apologetic, it would have gone a long way to satisfying me.
Would You Like Coffee with Your iPad?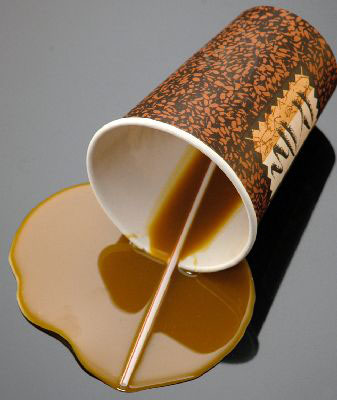 I was fortunate enough to fly First Class to Italy on a major American airline. The flight was comfortable enough, but shortly before landing, the stewardess accidently spilled a cup of scalding hot coffee on me, and on my brand new iPad.
Hey, we're flying through the sky at five hundred miles per hour. Accidents happen, but would it have been too much to simply apologize and hand me a towel? Instead, this stewardess laughed at me. She also didn't help me dry off and refused to identify herself so I could report the incident.
Recommendations:
Apologize and hand me a towel.
Never, ever refuse to identify yourself (unless you feel you are in danger, which she was not).
Shall I Have TSA Remove You from the Aircraft?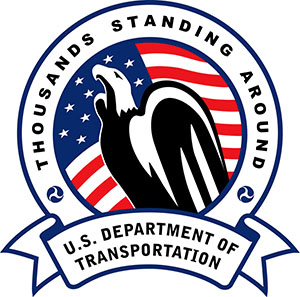 This incident occurred on a different trip, but the same airline. Again, I was in First Class, but my seat was broken and I wasn't allowed to sit there. I had to move one isle back, to the first row in Business Class.
Admittedly, I wasn't happy. It was a long flight and an expensive ticket, but more importantly, I was planning on discussing important business issues with my wife. However, the stewardess was very nice and sweet and apologetic about the situation. That made a hug difference, until…
I stepped on the other side of the curtain.
Remember, I was one row behind my wife, only no longer in First Class. When I reached back to get my property, the stewardess immediately became aggressive and threatening. I was ordered (not asked) not to enter the First Class cabin. This was the same stewardess who just escorted me to my seat and who was initially very nice and sweet and apologetic. We were still on the ground. Passengers were still boarding. I thought she was joking.
She wasn't.
I apologized and told her I just had to grab the last of my belongings (which my wife, in First Class, was trying to hand to me). Then she "got in my face." She was very aggressive and very threatening. I thought she was going to hit me. Then she said, "Sit down, or shall I have TSA remove you from the aircraft?"
I was stunned.
Normally, I would have challenged her. However, I really didn't need the aggravation and I assumed she had serious issues. So I smiled (she didn't like that) and sat, and let my lawyers deal with it (can you say "Free Tickets" and about a zillion miles?).
Recommendation:
Never, ever threaten a customer. Ever.
Key Takeaways
The hotel lost our business. The airline lost more than that, and all because their employees didn't respect their customer. It's a shame that so much can be lost over something so trivial. Don't let that happen to you, or to your customers.
LESSON 4: RESPECT YOUR CUSTOMERS
What do you think? Please leave a comment and let us know.
I hope you've enjoyed these marketing lessons. If you need help setting up processes demonstrating your respect for your clients, please don't hesitate to contact me (click here). I can help.
Don't miss any of the previous lessons: