The Fault in Our Marketing
Is poor marketing to blame when Tom Cruise gets trounced at the Box Office?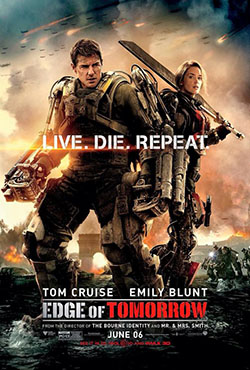 I used to work in Hollywood and still love following the financial performance of films at the box office. Every week, the studios roll out their latest products and the opening weekend's box office performance has huge ramifications throughout the industry. To me it's like a sport that I get to follow year round. As a marketer, it's also a weekly case study on the effectiveness (or lack thereof) of marketing campaigns.
To be sure, the financial performance of a given film has little to do with its overall quality. After all, how many times have you been compelled (by an effective marketing campaign) to go see the latest blockbuster on opening weekend and left the theater feeling like you've been ripped off? Conversely, how many times have you watched a film on TV that you avoided like the plague in theaters, but watched it anyway because there was "nothing else on," and came away loving it?
In Hollywood, the "Grosses" (the weekly gross revenue earned at the box office) are everything. Careers rise and fall based on those numbers and the performance of a single film can dramatically impact the entire industry. Indeed, there is so much at stake that studios routinely spend more than it costs to make a film just to market it. In today's climate, that can mean a marketing budget of well over $100 Million. And it's ALL focused on that short two-three day period called the Opening Weekend.
David vs. Goliath
This past weekend (June 6-8) turned out to be a true David vs. Goliath blood match. In one corner, The Fault In Our Stars, a tiny tear-jerker about kids with cancer filmed on a paltry $12 Million. It features no stars (Shailene Woodley's "star" is rising, but she previously wasn't considered a huge draw) and cancer films typically perform like cancer at the box office (no pun intended). Indeed, its biggest marketing point is that it's based on a well-regarded novel by John Green.
In the other corner, Edge of Tomorrow stars one of the biggest, most bankable stars in Hollywood history, Tom Cruise. Directed by Doug Liman, who also directed Swingers, The Bourne Identity and Mr. & Mrs. Smith, the film featured world-class special effects and a great script.
Leading up to their premiers, both films received terrific reviews and word of mouth. Depending on your tastes, both films were great (I saw both this weekend). The release strategy, pitting the two films against each other made sense; they appealed to different audiences. Yet The Fault in Our Stars killed Edge of Tomorrow at the box office ($48 Million vs. $29 Million).
Why?
The Fault in Their Marketing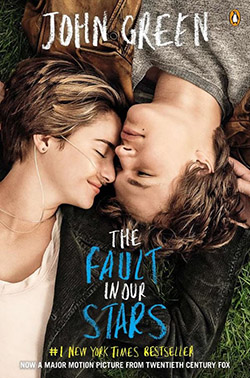 This is going to be a huge debate in Hollywood today and for weeks and months to come. There's already been some excellent analysis, but I believe that responsibility ultimately lies in the marketing. One campaign was great. The other wasn't. Here are my impressions:
What Went Right:
John Green:
In addition to being a best-selling author, John Green is a growing Internet star with millions of subscribers to his channel and hundreds of millions of views. His audience loves him as much as his novels and his online presence contributed significantly to spreading awareness about the movie.
The Internet, Social Media and Word of Mouth:
In addition to John Green's Internet presence, social media played a huge role in both building awareness and creating anticipation. The online conversation was tremendous, peaking on Thursday and Friday, as the film became trending topics on Twitter and other social media platforms.
Teenaged Girls:
They were the linchpins. Not only are they a huge component of John green's fan base, they helped make the film an "event." Teenaged girls love a good tear-jerker, especially when they can share the experience with their friends. As a result, the film became a communal experience. Girls flocked together in enormous numbers to the theater over the weekend. The film will also benefit from repeat viewings; these girls will want to see it again and again (my daughter already saw it twice!)
The Movie was Great:
I didn't read the book, but I took my daughter to a special, Thursday night screening called "The Night Before Our Stars," and I loved it. Here is an excerpt of my Facebook Movie Review.
"I came away both moved and impressed. What could easily have been a lackluster melodrama about sick teens was instead a thoughtful, humorous, often touching affirmation of life. While I certainly enjoy action, suspense and things that go BOOM, today's offerings from Hollywood are increasingly soulless drivel and (what's far worse) not entertaining. TFIOS is a reminder that movies can still tell small, deeply personal stories. They can be both entertaining and moving. They can actually be 'about' something without spending $250 million to make it. While Hollywood will drool over the HUGE box office this film is going to generate, I hope it also serves as a reminder of how wonderful films, and the film going experience, can still be."
What Went Wrong:
The Title Sucked:
Edge of Tomorrow is based on the short "All You Need is Kill" by Hiroshi Sakurazaka. Typically, Hollywood shuns the word "Kill" in movie titles and I'm sure that the studio relied heavily on market research to back up their decision. However, "Edge of Tomorrow" really does not describe the film and is incredibly bland. If you're going to change the title, the movie's slogan, "Live. Die. Repeat." would have been much better choice. It tells you exactly what the film is about and sets expectations appropriately.
The Trailer Had a Weird Vibe:
Watch the official trailer below. The film looks interesting and kind of cool, but does the music get you excited? Does it get your heart racing? Me neither. The music sets entirely the wrong tone. It's depressing and boring, and weird. There is nothing epic about it and it completely failed to get me excited.
Tom Cruise's Star is Fading:
Personally, I watch Tom Cruise because he's a fantastic actor who gives one hundred percent to every performance (and he was terrific in this film too). However, with the exception of Mission: Impossible – Ghost Protocol, a lot of his films have under performed in recent years. That, and a lot of negative reactions regarding his personal life, does make it seem that he's not the attraction he once was.

How Many Films Can You See in One Weekend?
When I worked in Hollywood, it wasn't unusual for me to see five or more films every week. While I did see both films this weekend, I am an exception. Most people will only see one film on any given weekend, if they see anything at all. When you consider that a lot of Edge of Tomorrow's potential audience saw (or took the kids to see) The Fault in Our Stars, it's easy to see where the money went.
Conclusions
To be sure, there were a lot of other factors at play. However, if you work in marketing at a Hollywood studio, your number one job is to get people in theater seats for your studio's movies on opening weekend. Unfortunately, for Edge of Tomorrow, the marketing didn't accomplish that goal.
Did you see either film? Did the marketing work? Let me know in the comments below.