Don't You Know Your Own Email Address?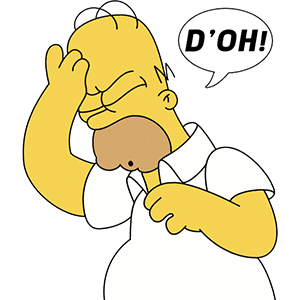 Seriously, do you know it? Because someone obviously doesn't. Read on to find out what I'm talking about.
When doing business online, it's really very, very important to type your email address correctly. Since last spring, I have received everything from general emails and newsletters to confidential corporate documents from someone who has a similar email address to my own, but who is consistently mistyping it.
To be sure, everyone makes mistakes. When I started receiving these emails, I ignored and deleted them. Then I received a confidential bid for a project that, obviously, I wasn't supposed to see.
What did I do?
Fortunately for the business (and the intended email recipient) I'm a nice guy. I contacted them and let them know what happened.
They were embarrassed.
They apologized.
They said "thank you."
And the emails continue to arrive.
Which Brings Us to Today 
This morning, I received the login credentials (WordPress Admin URL, user name and password) to a company's new website.
Imagine what could happen to this company. With access to their primary communications channel, an unscrupulous person could not merely cause havoc; they could destroy the business and ruin reputations.
This is very serious. A business has put someone in a position of responsibility and that person is consistently placing that business at risk.
So, when you sign up for anything online, make sure you provide your proper email address. You might just save your job.