6 Reasons Why Exclusive Game Apps Set a Dangerous Precedent
It will cause long-term risks for some developers, and users.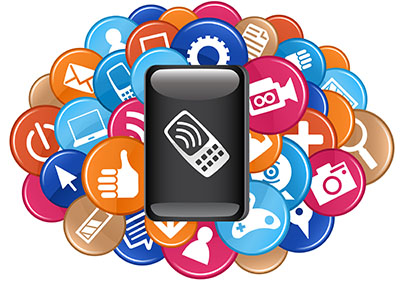 The Wall Street Journal reported that tech giants Apple and Google have been cutting deals with various game developers offering prominent marketing space on their respective app stores in exchange for exclusivity.
On the surface, this may seem like a great opportunity for developers. The marketing space being offered is so valuable it could literally make or break an individual game, or game company. For a lucky few, it will mean stratospheric success. However, even for the successful, there are several inherent risks.
The Risk to Developers
While the exclusivity window is typically brief (the apps do eventually get released on other platforms), competition between the tech giants is so fierce that we could soon see those windows grow much larger, or close entirely. This means is that we will most likely see games become permanently exclusive to a specific platform.
For games that sell millions of copies, that's great. However, permanent exclusivity creates several problems for the developer:
Limited Growth Potential: Games (and their developers) won't be able to grow by migrating to other platforms. With hundreds of million of users at stake, that's a massive market that won't be available and tremendous revenue left on the table.
Dependency: Don't put your eggs in one basket. Developers might grow so dependent on a single platform that it could negatively affect their business. Zynga is a perfect example. That game company was so closely tied to Facebook that it put both their stock price, and the entire company, at risk (see Zynga Loosens Its Deal With Facebook).
Risk vs. Rewards: Developers realize all the risks of development without the benefits or safety net of an investment or acquisition. Games are notorious for going over budget. A smaller developer, or one whose relationship with the "mothership" isn't strong, could find themselves with no place to turn should they encounter problems.
Theft: A huge hit that cannot be migrated to another platform is ripe for being copied. Just make a few changes and a competitor could swoop in and take what could have been your market. Sure, that's easier said than done, but don't expect your lawyers to save the day. It could take years for your case to go to trial.
The Risk to the Users
It might not be obvious, but the end-user is also at risk. In today's environment, games can collect a massive amount of data on user behavior, even beyond the game itself. This data can then be sold to various data aggregators or other parties. But that's not all.
Innovation could suffer: That may not seem like a big deal for the end-user, but game developers drive innovations in technology that eventually finds its way into other industries. The benefits of these advances could be profound. Just look at NASA. While not a game company, technology developed by the space agency has improved life here on Earth for everyone. Believing that game companies can't have a similar impact is naive.
Platform Lock-in: Should users ever decide to switch platforms, they may find themselves unable to get their data out. On the surface, this may appear to be a mere inconvenience (so you have to rebuild your contact list), but this could also extend into other, more critical data.
Conclusions
While exclusivity is sure to produce massive hits, wealth and new technologies, these developers will have to weigh short-term benefits against long-term risks. Of course, as always, the devil is in the details.
What do you think? Please let me know in the comments.